Collection:

Our Picks for Mum This Mothers Day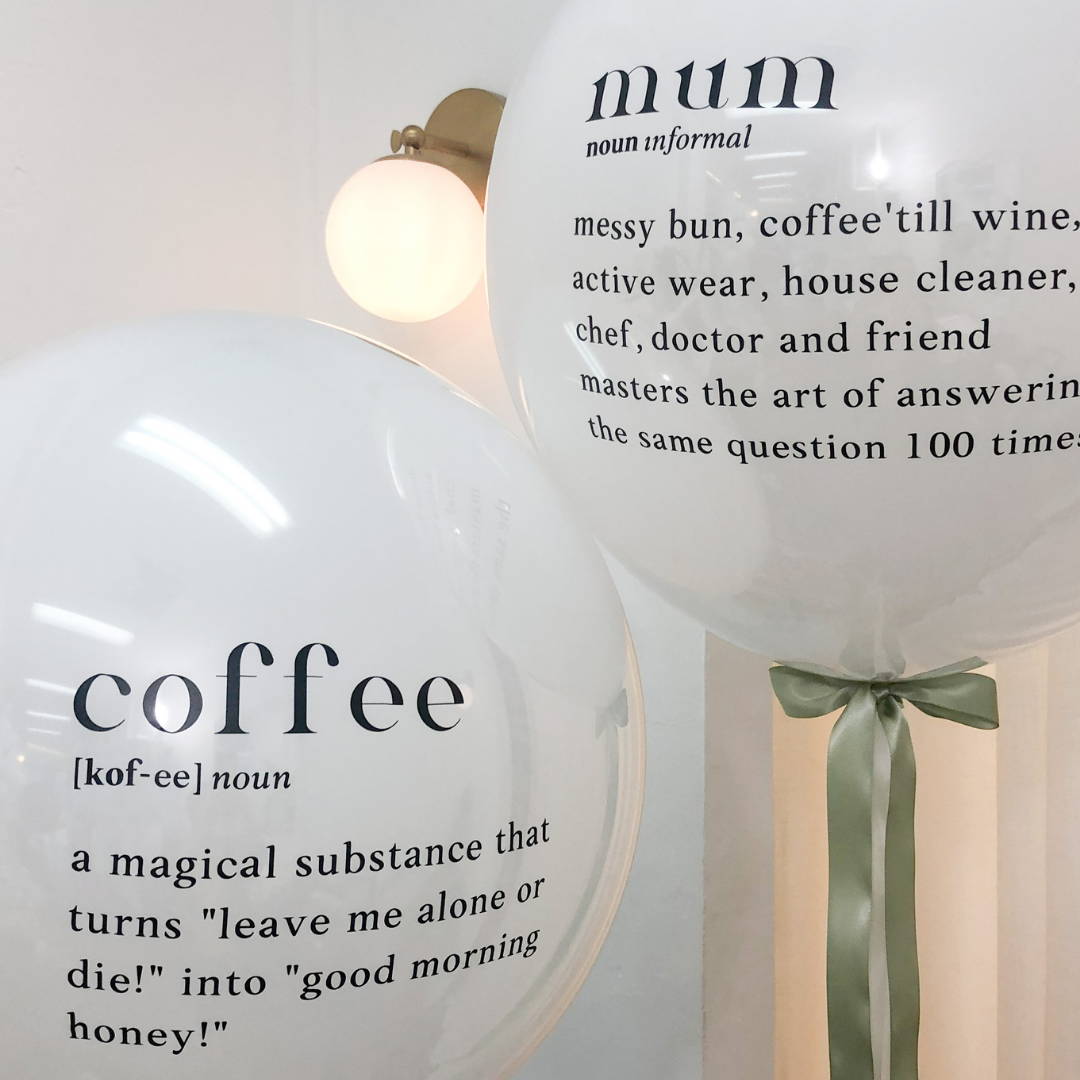 Mother's Day is here!!!! It's that one day of the year that we get to celebrate and spoil all our Mums, Stepmums, Nans, Auntys and whoever else has been right there beside us cheering us on!
This Mothers Day, Newcastle Dried Flower Co has released a Special Edition Balloon Collection, "Definition of Mother". The custom balloon collection has a definition for every mum, mother, nan, grandma and even a few of their favourite things!
The title on each balloon can be customised to match the name you call them by everyday.
Order 2 Balloons and the 3rd is Half Price(Automatically at Checkout)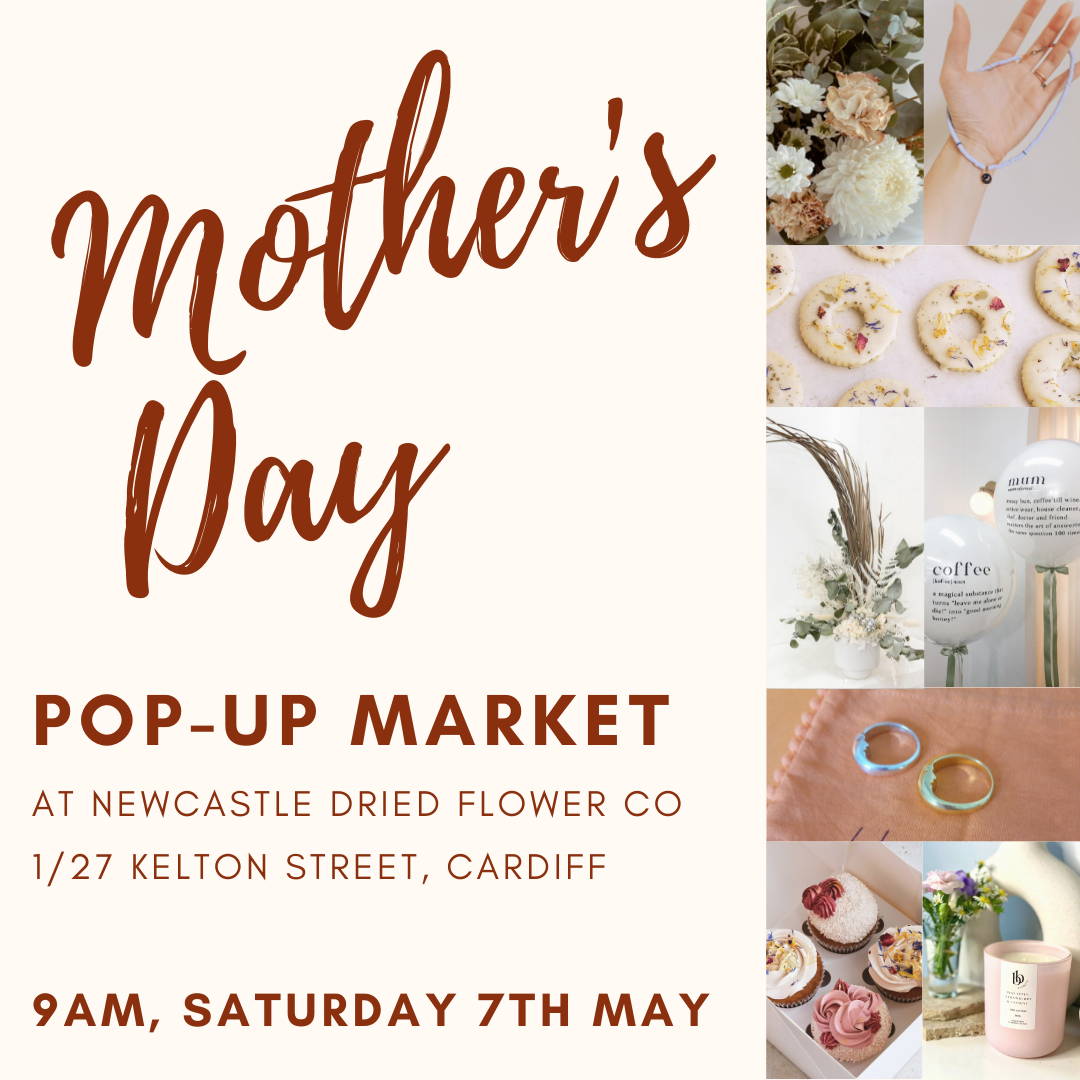 Newcastle Dried Flower is hosting a Mini Mother's Day Pop Up Market!
I'm so excited to showcase other small, women owned makers and their amazing Mother's Day Gift ideas!
This is the perfect opportunity to buy mum jewellery that is locally designed by another Cardiff mum. Refill her candle collection. Pickup last minute treats and cookies that will make nan reminisce about the biscuts her mum made. Pick up some dried and/or fresh flowers, beacuse your aunt loves fresh but you stepmum is a lover of dried flowers. And of course pickup the last minute balloon surprise. Because there is nothing like these luxury custom balloons.